As more and more senior living communities begin to adopt inbound marketing strategies, the process of nurturing leads is becoming even more important. However, many companies are unfamiliar with what "lead nurturing" means and how it benefits their community.
Lead nurturing is the strategic process of engaging a defined target group of contacts by providing them with relevant information at each stage of the buyer's journey. This can be through email marketing efforts, social media ad campaigns, etc. The goal is to actively move the prospects and leads you have created through your lead generation and marketing efforts to the point where they become community move-ins or "paying customers."
Before the internet, the buyer had to be "sold" on a particular product or service. Now, the buyer has complete control over the buying process and takes time to do research and evaluate all of their options before making a final decision or purchase.
According to a study by Marketing Sherpa, "73% of leads are not ready to buy when they first give you their contact details."

So, the question is… "How do I begin a lead nurturing strategy?"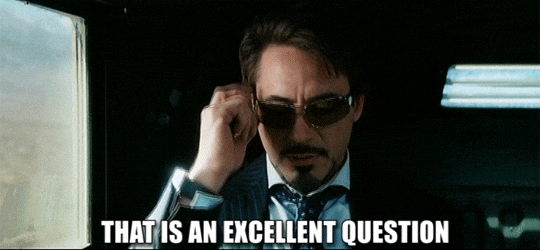 Track Your Leads
Markentum is proud to partner with HubSpot, a full platform of marketing, sales, customer service, and CRM software, which allows us and our partners to track, record, update, and report on our lead generation – specifically through marketing efforts. When we build out our HubSpot forms accordingly, we can get a better understanding of contacts and answer questions like:
How did they find our community/website?

Organically, through paid search, etc.

Which form (if any) did they fill out on our website?

Schedule a visit, requesting a brochure, etc.

What services are they interested in?
What is their marketing persona?

Adult daughter, senior, etc.
Knowing the answers to these questions helps to understand where a particular lead is in the buyer's journey. It is valuable to understand that the lead that is filling out a form to schedule a visit is closer to the decision-making stage than a lead that has requested a download of a free checklist or eBook.



HubSpot also allows users to categorize leads through lifecycle stages to better understand which contacts should be focused on when starting a lead nurturing strategy. For example, HubSpot categorizes a marketing qualified lead as "…those people who have raised their hands, metaphorically speaking, and identified themselves as more deeply engaged, sales-ready contacts than your usual leads… specifically those that gate bottom of the funnel offers like demo requests, buying guides, and other sales-ready calls to action."

Know Your Content Assets
Once you have identified categories for your leads, you can start to assess what content or resources you have to offer these contacts to push them closer towards the decision-making stage.
Let's say you have a large group of contacts that our categorized as adult daughters who are interested in memory care and have submitted a form to download your eBook. A possible lead nurturing strategy could be to start an email marketing campaign:


📩 EMAIL #1: Start by sharing blogs relevant to this contact list – "Signs Your Parent Needs Memory Care" or "3 Tips for Talking with Your Parent About Memory Care" are great subject suggestions.
📩 EMAIL #2: Follow up by highlighting your social media pages, encouraging them to follow or "like" your page and stay up-to-date on the news and articles you share.
📩 EMAIL #3: Lastly, highlight your senior living community and the benefits of your memory care services including a CTA (call-to-action) to schedule a visit. If they complete this CTA, they are being pushed further down your marketing funnel!

HubSpot allows you to automate this strategy through a workflow which follows a "if this, then that" path.


In order to provide your contacts with relevant information and resources, you need to know what assets you have or what information your content team should be focusing on creating.


Measure Your Efforts

📈
A great benefit of HubSpot and the workflows they provide is that they allow users to customize marketing efforts and report on them effectively. If a contact triggers a lead nurturing workflow, but they become a customer before the workflow is completed, you can customize the workflow so that the contact is removed. This way, you are not sending irrelevant or incorrect information to contacts that aren't interested in them.
Pay attention to results – if you are running an email campaign that is getting low open rates or low click rates, switch up your strategy! Overall, the goal of your lead nurturing strategy is to convert prospects and leads into move-ins for your senior living community.
If you would like to learn more about lead nurturing or how Markentum could help grow your senior living community, contact us!