Markentum Monday allows our team to share what books we're reading, what blogs we're following, and more! 🌱Make sure to follow our Spotify playlist, 'Music with Momentum 2020' -- with new songs added every week -- to hear what we're listening to and loving!
• • •

Skinny Legs and All by Tom Robbins


If you haven't read Tom Robbins, you must! His writing style is very unique. He throws a lot of info and characters at you early in his novels, and they often don't seem to connect or come out of nowhere, but he ties them in seamlessly later in the book. His stories combine takes on religion, philosophy, mythology, with outlandish plots and characters.
- Ryan Blanco, Vice President of Strategic Growth
👏👏👏
Hamilton | Disney+


An engaging, creative way to view some of the most important figures in American history. While it certainly highlighted the brilliance of Alexander Hamilton, it did not shy away from his flaws. He was instrumental in rallying support for the American Revolution and creating the nascent government, but also created problems with his unwillingness to cooperate with others, and put himself in compromised positions with his personal indiscretions.
With this musical being available to a broader audience and set to more modern music, it would be great if it creates renewed interest in the genre and history!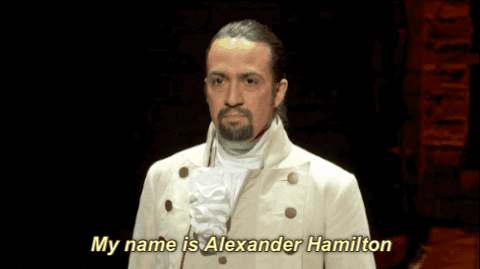 Cookie and Kate |
@cookieandkate


A vegetarian food blog with lots of creative options for meals and snacks. This blog provides substitute options on each recipe to change to vegan or gluten free. I'm trying to change up our usual routine and introduce some new recipe options!
- Katrina Gagnon, Marketing Automation Manager
👇👇👇

Photo: @cookieandkate
This Week's Quote

This is an awesome quote when it comes to marketing. Sometimes we believe in a strategy that just doesn't have the numbers to prove it's worth the time & efforts you are putting in. Failure helps you grow!

🌱🌱🌱


Music with Momentum 2020 🎧