Markentum Monday allows our team to share what quotes are inspiring us, what apps we're using, and more! 🌱Make sure to follow our Spotify playlist, 'Music with Momentum 2020' -- with new songs added every week -- to hear what we're listening to and loving!
• • •

High Falls Gorge | Lake Placid, NY


Concerns surrounding COVID started shortly after I moved back to New York, so I haven't been able to explore or discover new places. Fortunately, as things begin to re-open (slowly), I am taking advantage and exploring new areas upstate!
High Falls Gorge is a beautiful nature park that offers a (socially distant) 30-minute walk with breathtaking views of waterfalls and the Adirondack landscape. Highly recommend!
- Loreal Hiscock, Content Marketing Manager
☀️ ☀️ ☀️
This free meditation application presents easy to navigate themes to discover guided courses that display the title and description of the meditation along with the name of the person that will be the guide for the duration of the session - which can be as brief as one minute.
For grandparents and parents, there is a section of stories to engage and entertain children. There is an incredible amount of golden information in this tool: a real time global map that displays all of the people using the app to breathe through meditations, restorative music, etc.
- Kristina Schultz, Account Coordinator

😌😌😌

Art Direction for the Web by Andy Clarke


This book explores original compositions, unexpected layouts, critical design thinking and front-end techniques that will help you create something that stands out. Andy inspires each of us to be more purposeful about the choices we make.
- Charlie Hoff, Creative Design Director
👇👇👇

Photo: smashingmagazine.com
This Week's Quote

"There is a certain enthusiasm in liberty, that makes human nature rise above itself, in acts of bravery and heroism." - Alexander Hamilton

👏👏👏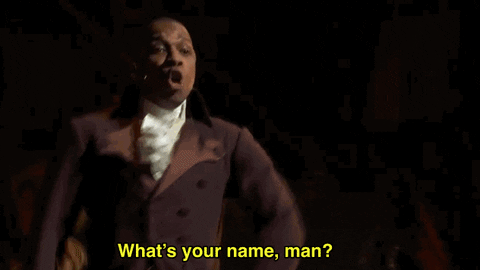 Music with Momentum 2020 🎧