Markentum Monday allows our team to share how we get out of bed, what thought-leaders are inspiring us, and more! 🌱Make sure to follow our Spotify playlist, 'Music with Momentum 2020' -- with new songs added every week -- to hear what we're listening to and loving!
• • •
This app is a great way to get up if you hate getting up! It will talk instead of play an alarm sound. Mine is set to share the time, weather for the day, anything on my calendar for the day! Pretty nifty!
- Lexie Robles, Growth Strategist
⏰ ⏰ ⏰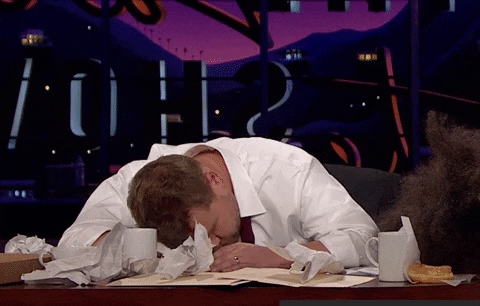 The Hub on Canal | New Smyrna Beach, FL


In the heart of the historic district of New Smyrna Beach, this building showcases more than 70 artists, offers impromptu artists talks, and supports the community through classes and workshops at all levels. Plus, they rent out really cool meeting spaces throughout the building!
AAF Daytona Beach had a leadership retreat there; each individual had their own desk, a beautiful view of the courtyard, and studios full of artists actually creating art (it was so cool to watch them work!), as well as art for purchase. The space encouraged creativity and helped us brainstorm some awesome ideas for the 2020-2021 AAF year ahead!
- Hollee Kennedy, Account Executive
🎨🎨🎨
10 Lead Generation Mistakes Marketers Need to Avoid in 2020 | HubSpot


While this is a longer read than a typical blog, it shares some great reminders on things we should avoid when trying to generate leads. I like to read blogs like this to make sure we are on the right track or see if we need to evaluate our partners' strategies.
- Katrina Gagnon, Marketing Automation Manager
📊 📊 📊
Sahara Rose | Author, Podcast Host, Speaker

Sahara Rose blossomed in the public eye through her wisdom of the oldest healthcare system on the planet: Ayurveda. As the author of Idiot's Guide to Ayurveda, Sahara modernizes Ayruvedic practices while still revering the ancient principles. Ayurveda ecompasses an immense amount of rudimentary and profound knowlege: viewing the tongue to determine which organs are healthy versus not, feeling the pulse of the heart to determine energetic states - even whether women are pregnant or not, etc.
Additionally, along with being a podcast host, speaker, and founder, Sahara wrote another book, Eat Feel Fresh, that is an exquisite and plant-based Ayurvedic cookbook that includes research and recipes on the Blue Zones around the world, which are where the worlds longest living populations live - areas in Japan, Costa Rica, Italy, etc.
- Kristina Schulz, Account Coordinator
✨✨✨

Photo: @iamsahararose
Music with Momentum 2020 🎧