---
Our Markentum team wants to help you get moving and motivated every week, so we've created Markentum Monday as a way to share what is moving and inspiring us! 🌱Make sure to follow our 'Music with Momentum' Spotify playlist -- updated every week -- to hear our latest music favorites!


WHAT WE'RE READING:
Why We Sleep by Matthew Walker, PhD
This book will open your eyes to what sleep can really offer and how
it's so obviously under utilized in our current culture. With plenty of
science to back up his claims, Matthew Walker shows how within the
brain, sleep enriches our ability to learn, memorize, and make logical decisions, and so much more.
---

WHAT WE'RE WATCHING (& WINNING):
HQ Trivia | The live gameshow app

After weeks of practice, blood, sweat & tears - one of our own won HQ Trivia!🏆🎉
---

WHERE WE'RE USING:
Add filters and effects, text to tell your story, and give your
photos a final touch with design elements!
Great app for on-the-go photo filter and text goodness, plus
their Instagram feed is beautiful and inspiring!

📸
---

WHAT WE'RE EATING:
Chipotle Mexican Grill
We know guac is extra and we don't care💁‍♀️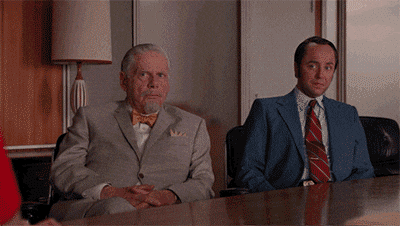 ---

WHAT WE'RE LISTENING TO:
Music with Momentum