Markentum Monday is how we share what is moving and motivating our team every week 🌱Follow our Spotify playlist 'Music with Momentum' -- updated every week -- to hear what we're listening to!


WHAT WE'RE WATCHING:
The Marvelous Mrs. Maisel | Amazon Prime

This multi-award winning Amazon Prime series lives up to all of the hype! Written by the writers
of Gilmore Girls, this dramatic comedy stars a woman in the 50's attempting to beat the odds and "make-it" as a female comic!

✨✨✨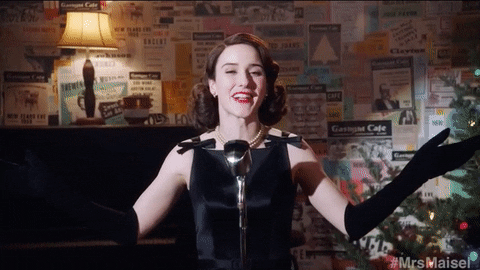 ---

WHERE WE'RE VISITING:
Beachside Brew Pub | Ormond Beach, Florida


A great local spot that has games, live music, food trucks, and amazing craft beer!

🍺🍺🍺

: @beachsidebrewpub1368
---

WHAT WE'RE LAUGHING AT:
Nailed It! Holiday! | Netflix


As if the original Netflix series wasn't funny enough, this hilarious baking competition features
everyday people racing against the clock to make some high-challenge Pinterest baked goods
themed to the holiday season!
😂 🤣 😂 🤣
---

WHAT WE'RE READING:
Sapiens: A Brief History of Humankind by Yuval Noah Harari


In Sapiens, Dr Yuval Noah Harari spans the whole of human history, from the very first humans
to walk the earth to the radical – and sometimes devastating – breakthroughs of the cognitive,
agricultural and scientific revolutions.
Drawing on insights from biology, anthropology, paleontology and economics, he explores
how the currents of history have shaped our human societies, the animals and plants around us,
and even our personalities. Bold, wide-ranging and provocative, Sapiens challenges everything
we thought we knew about being human: our thoughts, our actions, our power... and our future.

---

WHAT WE'RE LISTENING TO:
Music with Momentum

🎧