Markentum Monday allows our team to share where we're visiting, what apps we're using, and more! 🌱Make sure to follow our Spotify playlist, 'Music with Momentum 2019' -- updated every week -- to hear what we're listening to and loving!
WHAT WE'RE READING:
The Soul of an Octopus by Sy Montgomery

While visiting Powell's City of Books in Portland Oregon, our President, Chris's, avid marine-biologist-in-training daughter discovered this New York Times bestselling book, The Soul of an Octopus: A Surprising Exploration into the Wonder of Consciousness, and couldn't stop talking about it so he decided to pick it up and read it, as well.
"Wow! The idea that consciousness and community are present in other creatures makes for a compelling glimpse into how interwoven we all are and that our need to care for our environment and planet is more real than ever before." - Chris Mohrman, President

🐙🐙🐙

---

WHAT WE'RE WATCHING:
How AMC Theatres Became #1 | Company Man


Company Man delves into the logistics behind today's largest major movie theatre chain, and how they compete with today's on-demand digital media environment with spectacle, sound, and strategy. Charting humble beginnings from a single theatre to the multiplexes and megaplexes of today. Company Man takes you on a journey of explosive growth and acquisitions in the late 90's and wise choices during lean times in the mid-2000's that have lead AMC to where they are now!
🍿🍿🍿

---
WHERE WE'RE VISITING:
The Florida Local an Artisan Market | New Smyrna Beach, Florida


This exciting new market in New Smyrna Beach, Florida is "the localest shop and coffee bar around" serving up Trilogy coffee, as well as featuring and supporting amazing products from all over Florida. We love seeing local entrepreneurs, Chelsea and Alonda, bringing such a beautiful place into existence for the rest of us to enjoy. Be sure to check them out on social media and stay connected to the goodness!
☀️☀️☀️



Photo:
@thefloridalocalmarket


---

WHAT WE'RE PARTICIPATING IN:
July 4th Celebrations!


Markentum is wishing everyone a Happy and safe Independence Day!
☀️☀️☀️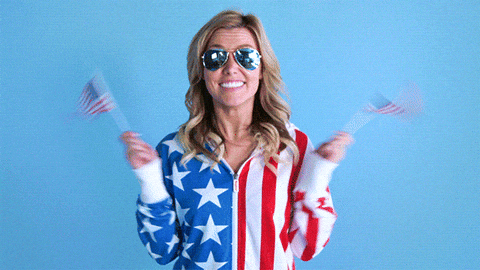 ---

WHAT WE'RE LISTENING TO:
Music with Momentum

🎧