When thinking about a digital marketing strategy to promote your senior living community, you may think that an in-house marketing team is the answer. However, they may not always have the time or resources to execute effective results.
Often, working with a digital marketing agency, like Markentum, can lighten the workload of the Marketing Director, Executive Director, or whoever leads the marketing efforts.
Let's be honest, there is no shortage of digital marketing agencies to choose from. To ease the decision-making process, here is a list of six things to consider when you are looking to hire.


1. What Are Your Pain Points?
Before you start looking for a digital marketing agency, it is crucial to know what your community's needs and objectives are. Identifying the areas of improvement and focus for your community can help you when choosing an agency.
For example, if social media is an area you would like to grow for your senior living community, you will want to make sure that any agency that you are looking to work with has extensive knowledge in social media marketing.

2. What is the Agency's Track Record for Current and Previous Clients?
These days, trusting a company just for being in business for "over 20 years" may not be the smartest thing to do.
What if they have a terrible reputation with other clients?
What if they are known as scammers?
What if, despite their experience, they don't drive actual results?
Making sure you do your research on the digital marketing agency you are looking to hire will ensure that you are choosing the right agency for your community.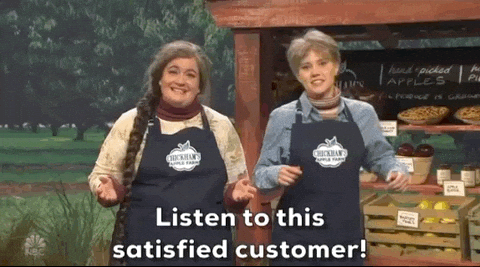 3. How Does the Digital Marketing Agency Perform for Their Own Business?
Would you trust a digital marketing agency to run your social media platforms if they didn't even have one themselves?
You can learn a lot about a digital marketing agency just by looking into how well they run their own digital marketing efforts. If they do not have a successful strategy and execution for their business, how well do you think they will execute a strategy for your business?
How is their website?
Is it user-friendly?
Are their blogs well-written and relevant?
These are all things to consider when diving in and doing the research!


4. Talk with Members of the Team
Anyone can copy and paste things from the internet to make a website look impressive. However, working with a team of experts that truly know the ins and outs of digital marketing is what will drive results for your business.
Have a conversation with different members of the team to learn not only if that is the case, but to hear the passion that they have for their job. If an employee is happy and passionate about what they do, it will directly correlate to how well they perform their work - which will benefit you!


5. Price
Make sure that you are looking at the price that the agency is charging for the services they offer.
If an agency is cheaper than its competitors, it may mean that the business is smaller, and most of their work is done by freelancers. On the opposite end, a higher price point doesn't necessarily mean higher quality work. As a fellow business, Markentum understands that a lower price point may look more attractive, but it is important to consider all information.
💰💰💰
There is often a breakdown of what are one-time services and what services will be offered on an ongoing basis throughout your contract. Making sure that you know and understand what the difference is in these services is an important step in the consideration process.


6. Does the Agency Specialize in Your Industry?
Finally, we would suggest that you take into consideration what the focus of the digital marketing agency is. Markentum has a focus on the senior housing and senior living industry. For partners, this means our team of experts can keep them informed of the upcoming trends to stay ahead in the industry while also remaining relevant. Would you want a digital marketing agency that focuses on coffee shops to be in charge of your senior living community's needs?
Making sure that you keep these things in mind while looking for a digital marketing agency will ensure that not only will your needs be met and exceeded, but also that you will work with the best fit for your company!
Markentum is a digital marketing agency in Daytona Beach, Florida, that is leading the way in digital marketing for senior living communities. Contact us, and let's grow together!