Everything you do is a reflection of your senior living community and your brand. The look, feel, and voice of all your marketing should be similar. Even the look and attitude of your community staff and the presentations you give should have a similar feel. Every impression counts!
Markentum wants to share some tips on how to get creative welcoming a lead to your brand, and crafting a comprehensive marketing strategy.
Find Ways to Make Your

Community

Stand Out
Host Events and Activities. Event marketing begins with the event, but it doesn't end there. Make sure your team follows up with all attendees after the event (in a timely manner). You want to welcome potential new residents and their families and move them to a one-on-one appointment. Some creative and unique events/activities could be art classes, fitness classes, Dine and Dash, or even a spa-themed night.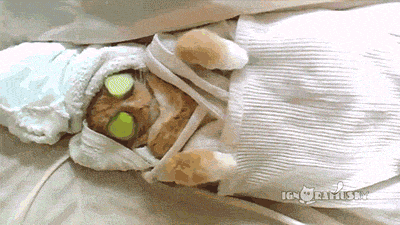 Add Engagement to Community Tours. When giving a tour, get your residents involved. Invite them to lunch with your new lead, or have them stop by on tours to meet and show off their home. Give the potential resident a gift at the end of the tour - just a small token to thank them for the time and interest.
Hold a Meet and Greet with Community Ambassadors. Formalizing resident involvement with prospective residents can help control interaction and ensure someone is always available. Let your lead get to know the faces of the community on a more personal level.
Remember, you aren't just competing for attention with other senior living communities. You're also competing with the thousands of messages that your prospects get bombarded with every day. It's essential you get creative to rise above the noise with your comprehensive marketing strategy!
Find Ways to Make YOUR

DIGITAL Marketing

Stand Out
Personalize your approach based on what is relevant for each lead. Your goal should be to make/strengthen your connection with them and their connection with your community through each interaction.
Website. Your website is one of the top ways to reach, engage, and convert your prospects—so put automation to work for you. Get creative with dynamic content; you can create a personalized experience for your website visitors based on the information you know about them.
Email Marketing. Regularly send e-newsletters, event invitations, announcements, incentives, etc. Email marketing is a cost-effective way to connect with leads on a one-on-one level.
Video/Photography. We process visuals 60,000 times faster than text. Create a YouTube channel, post videos on Facebook and Instagram, share videos on your website and in e-newsletters. It's essential in telling your community's story. Images of your community and residents are powerful communicators and are required in every marketing format. Invest in a library of high-quality images that show off the best of what you have to offer.
Paid Advertising. Not everyone who visits your website will fill out a contact form the first time, but it doesn't mean they're not interested. Remarketing is an online tactic that puts your ad in front of the prospects who came to your website, but didn't convert the first time; it keeps your brand name top of mind.
New channels, new strategies, new market areas all offer opportunities to connect with potential leads. Get creative and start testing new ideas to determine value without making a significant commitment and welcome new leads to your senior living brand. Give people a reason to think you're unique, engaging, and worth checking out!
If you're looking for ways to add creativity and momentum to your digital marketing efforts, we encourage you to reach out to Markentum for a free evaluation. Let's grow together!