Simply put, content marketing is the practice of creating and sharing valuable content to attract, educate and engage your online audience. Whether it's through your company website, social media accounts or other efforts, you want to provide your audience with information and content that they want or need.

The objective of content marketing can be broken out into three fundamental goals:

1. Increase Brand Awareness
With the over-abundance of information and knowledge shared online, more and more people are taking to the internet to research and find answers to their questions. Unfortunately, your competitors are also in the online community.
A successful content marketing strategy helps to continuously push your brand to the front of the pack and places you in front of the people that matter - showcasing you as an expert in the senior living industry.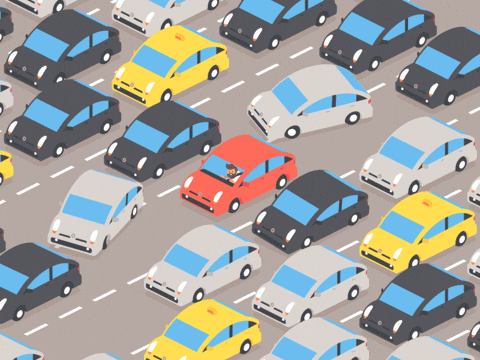 2. Drive Traffic to Your Website
Like most internet marketing practices, you want your efforts to drive traffic to your website. Getting prospects and leads "in the door" to your business and provide you with the opportunity to turn them into move-ins.

3. Increase Reach, Decrease Costs
Content marketing is a long-term strategy, and the goal is to create "evergreen content." Similar to how evergreen trees retain their leaves all year round, evergreen content is content that is always relevant.
Have you ever done an online search and the top result is an article from 2011? That's because, despite the years, that article is still providing valuable information that people are continuing to consume. This process allows you to continue to gain leads without having to allocate additional marketing dollars.



Generating Content that Matters👇

Understand Your Online Audience
The first step to creating a content marketing strategy is answering the question: Who are you creating this content for? Again, content marketing is about creating and sharing content that has the information your audience wants or needs. You can't do this if you don't know start with the who.
Aside from that, not only does your audience affect what you create content about, but the language and tone of voice you use.
Talk with your audience, not at them.

Analyze Your Online Audience
In most cases, your online audience won't just be one specific group of people, but multiple. When that's the case, you will need to put weight on each audience group to see how you will balance your content marketing efforts.
This breakdown allows you to see which audience group you should be put more focus on and inevitably, create more content for.

The Buyer's Journey
Now that you know your online audience and understand how each audience group ranks for your community or brand, you can start researching them on a deeper level.Answering questions like the following will allow you to get a better understanding of who exactly you will be talking to and what they are looking for in a senior living community.


What is the age range of your audience?
What are your audience's beliefs and values?
What is their lifestyle like?

Are they the primary caregiver of a senior?

In terms of senior living, what issues are they dealing with (memory impairment, assistance needs, etc.)?


One of the most important questions you have to ask when creating content is: Where are they in the Buyer's Journey? The buyer's journey is the process consumers go through as they become aware of, evaluate, and purchase a new product or service. It's a three-stage process:


Awareness Stage:

"I am becoming increasingly concerned about my loved one living alone."



Consideration Stage:

"I've just learned that my loved one has Alzheimer's and can no longer live alone. What communities offer memory care services?"



Decision Stage:

"There are multiple memory care communities in my area, but I want one that makes my loved one feel at home."

Breaking your audience down even further into these stages of the buyer's journey can help you create even more specific and targeted content. A blog you would write for a senior who is ready to move-in to an assisted living community is entirely different from a blog you would write for an adult daughter who is just learning that her parent may have a memory impairment.
Again, it's all about creating and sharing content that your audience wants or needs.
They Have a Problem; You Have the Solution 💯
Every piece of content that you create, whether it's a blog, eBook or landing page, should have a clear call-to-action (CTA). If you are creating a blog targeted at adult daughters who are in the consideration stage, your CTA might be "Schedule a Tour" - inviting them to visit your community and get more information.


Reminding your audience that you are an expert in the senior living industry – you have the answers to their questions and a solution to their problem!


Content marketing key for a successful inbound marketing strategy. If you're looking for some help, reach out to Markentum, and we can show you how to build momentum for your marketing!