The goal of your marketing efforts is to attract your target audience to your community. You create emails, blog articles, resources, graphics, and more to highlight your community's amenities, services, and beautiful grounds. However, you may not realize that one of your strongest marketing assets are the residents that currently call your community home.
Your community members – their age, income, hobbies, etc. – are the same as (or similar to) your target audience. The only difference is that they have already experienced your community's dining, participated in its activities, and built relationships with neighbors and staff. In some ways, they know your community better than you do, and you can use their knowledge and engagement to grow your community.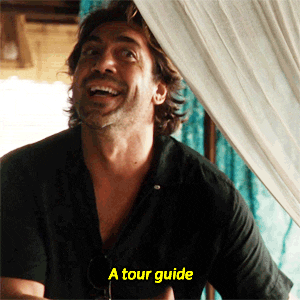 Involve Your Residents in Community Tours
Utilizing select residents who are friendly and willing to show off their own senior apartment can create a more personalized experience for your visitors. Coordinate visits with their schedules and let them share the perks and benefits of calling your community home.
If possible, schedule a lunch or dinner after the tour with more community members to reinforce the welcoming atmosphere and allow visitors to ask more in-depth questions about the community.

Highlight Your Residents

✨
Who can showcase your community better than those who call it home? Your residents are a large part of what makes your community unique – let them share their stories.
A video of a resident sharing their story about moving into your community and living the retirement they've always wanted will allow potential residents to picture themselves living there. While a video of a family member sharing the reason(s) they chose your community for their parent will build trust with family members researching senior living communities. Testimonials can be a powerful marketing tool that can be featured on your website, social media, or email marketing efforts.


Encourage Residents to Leave Online Reviews
It's no secret that online reviews are becoming more and more prevalent in the buyer's journey. Research has shown that 72% of customers won't take action before they read the company's reviews. So, give them positive reviews to read! Encourage your most satisfied residents to share their experience through an online review. It is estimated that a single business review can increase conversions by 10%!

Get Feedback from Your Residents

👍👎
Before they were residents, they were searching for the right senior community, just like your target audience. Asking your residents questions like "What initially drew you to our community?" can help gauge your community's strengths, while asking "What, if anything, do you feel our community is missing?" will help you assess your weaknesses.
How ever your current residents feel, it is likely your potential residents have similar thoughts/opinions. Let this feedback shape your marketing efforts, as well as provide insight into how to improve your community for future residents.


Markentum is a marketing agency in Daytona Beach, Florida, focused on senior living communities. Contact our team of experts and learn how we can help you improve your digital marketing efforts!