Content for senior living provides information on communities, but what your audience deserves is a solution to their senior living needs. Being a resource for your senior living audience requires a strong content marketing strategy.

Imagine this💭 You've just finished eating a satisfying dinner. Your home still whispers with the aromas of homemade meatloaf, and mashed potatoes. Your mind wanders to your work week; you have a few out-of-office meetings tomorrow, and you decide to check the weather. Unfortunately for you, there is a 75% chance of thunderstorms tomorrow. You are thankful for receiving this information, but now you need a professional, yet practical clothing selection, you need a solution.

According to the United Sates Census Bureau, "In 2050, the population aged 65 and over is projected to be 83.7 million, almost double its estimated population." With an increase in the number of seniors needing a solution, it is more important than ever to become a senior living resource through your content marketing. There are a few steps to creating an extensive senior living content campaign.



PICTURE THIS
Creating high-quality content that serves a purpose, other than sparking interest, is a significant way to establish your brand as a senior living resource. One of the best ways to do this is visually, is with infographics! An infographic is a great way to inform your audience of the solution your brand can provide. For example, an infographic explaining to a senior audience about how to protect themselves while using the internet.
In addition, you can visually serve your audience as a senior living resource with videos. Creating a video can explain a variety of concepts in a clear, concise manner. A common use of videos may be to show off your communities' lavish amenities, highlight what sets your memory care unit apart from the competition, or even share testimonials from current residents or their family members.

STAY SOCIAL, MY FRIENDS!
Social media is an excellent vehicle for delivering resources. Regardless of the platform, you may easily provide your audience with links to your website or perhaps even PDF files within social media posts to engage users. LinkedIn and Facebook are typically the strongest platforms for targeting adult daughters, which tend to be the largest percentage of the senior living audience. Instagram, a platform recently booming with popularity, is a great vessel for reaching your audience using photos and visuals.
No matter the social media platform you choose, this is an easy means of expanding your audience reach to help boost your content marketing efforts.
You'VE GOT MAIL
Email marketing is also be a great way to reach your audience with senior living resources. Serving as a successful hub of education, your audience will welcome your brand email notifications into their inbox!
With email marketing, you must:
Keep in mind not all contacts should be treated the same

Use eye-catching subjects to stand out

Handle unsubscribes with dignity and class

Include your resources in emails, but do not "oversell" your brand

Have a flowing design that is attractive and readable

Be mindful of your sending times and frequency
THE CONTENT KING
👑
Social media and email marketing are the fuel of the content marketing fire, but blogging is a fundamental substance and kindling! A blog itself is an excellent resource for the senior living audience. To many, articles may seem like a random piece of information that may not be necessary given current circumstances. For instance, a blog titled "Best Breakfasts for Seniors with Diabetes", may not be relevant in your current situation, but in the event you need to care for a senior with this condition, this blog becomes a valuable resource.
It is essential to understand your audience's needs and wants to better serve as a resource. The senior living industry has four main audience types – caregivers, adult child influencers, adult peers, and finally, retirees. It is imperative to create content based upon topics that will serve as resources to each of these audiences.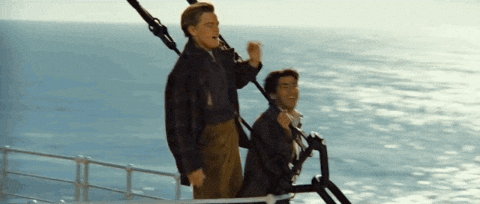 EBOOKS
The ultimate resource, the pharaoh of blogs, the destroyer of competition, the eBook! At Markentum, we know that the top content marketing resource for any audience, especially senior living, is the eBook. An eBook is an in-depth guided solution to help an audience with a specific need.
An eBook should reflect all the information you need to solve a certain issue. It is important for your eBook to contain statistics that prove your selling points, or provide self-examined research that provides a source for your findings. eBooks are great ways to capture leads, when users are genuinely interested in your content, they can input their information, for free. This means that your brand gets a lead and the consumer gets free information. Having just one eBook can make your brand credible, but multiple eBooks make you the expert resource in your field.



EYE SPY A RESOURCE
Once helpful resources have been established, it is important to ensure the resources align with your brand and are highlighted within your website. You should not need to go on an Easter egg hunt to find an eBook. Your website is the final frontier for all of your content to be brought together, and it is important that your content is thoughtfully laid out. Be sure to have clearly titled sections for Blogs, eBooks, or Resource Pages.
With the proper incorporation of all of your brand's content resources, you can successfully tell a brand's story. The integration of all of these resources into a content marketing campaign will capture your target audience and make your senior living community a genuine resource.